Services
What we do
Majestic Air provides flight training and exciting aviation experiences for people of all ages.
Where we serve
Our offices are at the Lowell airport (24C), but we serve all local airports. If you don't want to drive to Lowell, we'll pick you up!
Call to schedule a lesson or introductory flight!
616-514-8880
A few of the aerobatic maneuvers we teach...
Aileron Roll

Spin and Recovery

Reverse Cuban

Slow Roll

We also provide Upset Training (Emergency Manuevers), teaching you how to safely recover from any flight attitude.
Please Contact Us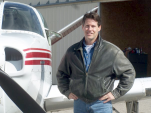 Call to discuss your flight training or experience at (616) 514-8880.
Email: Jeff@flyMajesticAir.com
Flight Training


Sport Pilot/Recreational Pilot
Private Pilot
Instrument & Commercial Ratings
Emergency Maneuvers
Learn how to deal with the unexpected
Aerobatic Training or Ride
Learn how to control an airplane in all flight attitudes, or just experience the thrill of three-dimensional maneuvers.
Introductory Flights
Give a fun and educational gift that will be remembered!
Bring a Friend
See beautiful Michigan from above while learning about flight. Bring a friend and a camera!